THE 2017 FIFTH NATIONAL PHYSICIAN ADVISOR AND UTILIZATION REVIEW BOOT CAMP CONTENT IS NOW AVAILABLE IN VARIOUS POST CONFERENCE FORMATS
The 2017 Fifth Physician Advisor and UR Boot Camp conference content is now available in a variety of formats.
You may now purchase the packaged RAC Summit Certificate Program, which includes preconference readings and online courses, the conference video with synchronized PowerPoint presentations and the post conference online exam. This content is perfect for corporate compliance training programs and can be purchased at deep group discounts.
Alternatively, you may purchase just the Summit streaming content in the following formats: Flash Drive or online archive (6 months access).
THE COMPLETE ONLINE RAC CERTIFICATE PROGRAM IS NOW AVAILABLE


Includes:



Background readings (available online)

A complete curriculum of the following 3 online training modules on preparing for and responding to RAC audits, prepared by Davis Wright Tremaine and Deloitte & Touche (3 hours):



Module I: Understanding and Preparing for RAC Program Implementation

Module II: Responding to RAC Audit Notifications and Data Requests

Module III: Dealing with RAC Audit Results



Streaming Video of entire RAC Summit with synchronized PowerPoint presentations (18 hours of content) (6 months of access – 24/7)

Online examination with certificate of completion and 8.5 CEU hours from AAPC



Integrates easily into corporate compliance training program

Purchase individually for $595

Or license multiple seats as follows:



5 or more for $395 each

10 or more for $295 each

15 or more for $195 each

20 or more for $95 each
ALTERNATIVELY YOU CAN PURCHASE JUST THE 2017 FIFTH NATIONAL PHYSICIAN
ADVISOR AND UTILIZATION REVIEW BOOT CAMP CONTENT AS FOLLOWS:

Online Archive of 2017 Fifth National PA/UR Boot Camp Presentations today!
Complete conference: $195

Flash Drive of 2017 Fifth National PA/UR Boot Camp Presentations today!
$195
NEW ADDITION TO THE AGENDA
Healthcare Reform Discussion Panel
Join Dr. Ron Hirsch, Ernie de los Santos, and Day Egusquiza as they discuss the hot topics within the proposed ACA repeal and replace legislation. Significant potential impacts to all size employers, employees, premiums, Medicaid with pre-existing exclusions a real possibility – going back to pre-2010. We will see what July brings…
The panel discussion will start at noon for 1 hr on Friday, July 21. There is no additional cost to attend this session. Make a note to join us in person or via the web.
FEATURING A PRECONFERENCE SESSION


Documentation 101: Telling an Enhanced Patient Story
PLENARY SESSIONS


Regulatory Update: Impacts from DC and Payer Updates

Managed Care Anguish and Why I Love the 2 MN Rule

Contracting: Key Elements Within a Contract and Creating an Operational Focus for Contracting

Payer Relations: Each Payer will Address Key Areas of Status Disputes, Contract Issues and Payer/Provider Challenges

Case Study Discussion: Payer Denial Anguish with Action Plan

Provider Challenges: BUILDING A Contract Data Base for ongoing Payer Challenges

Provider Challenges: UM Contracting Worksheet

Provider Challenges: Payer Anguish

Provider Challenges: Payers and Providers Forging a new Relationship

Provider Challenges: Payer/Provider Workgroup

Appeal and Denial Prevention Team

Nuts and Bolts of Peer2PeerReview

Strategies for Internal Appeal filings

Legal Team: When All Else Fails
TABLE TALK WITH FACULTY


The Validity of Clinical Validation Denials

Integration with the Revenue Cycle Team to Find Lost Revenue

Lessons Learned from Filing Payer Appeals and Common Denial Patterns

The Physician Advisor and Payer Relations

Patient Notices: ABN, HINN, IMM, Moon

Appeals Hot Topic
AND THE RAC CERTIFICATE PROGRAM
The Boot Camp Certificate Program Curriculum and Requirements are as Follows:


Complete preconference readings (as needed, up to 4 hours).

Attend the preconference (4 hours).

Attend the entire Boot Camp (12 hours).

Successfully complete the post-conference online examination (1 hour).
Those who successfully complete the program requirements and pass the final examination will receive a certificate of completion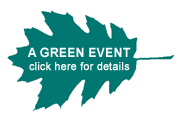 FEATURED FACULTY

Marlene Allen, MBA, CHA, CHCO
Compliance Internal Auditor/HIPAA Privacy Officer, Harrisburg Medical Center, Inc., Harrisburg, IL

R. Phillip Baker, MD
Physician Advisor, Self Regional Healthcare, Greenwood, SC

Jennifer Bartlett
Clinical Appeals & Denials Coordinator, Infirmary Health, Former Coordinator Of Patient Financial Services, Infirmary Health, Mobile, AL

Mary Murray Battiste, MA
Manager, Clinical Documentation Improvement, Infirmary Health, Mobile, AL

Ernie de los Santos
Founder & Faculty Chair at Appeal Academy, Former Creator & Chief Architect, The RAC Shadow Agency, San Antonio, TX

Jessica L. Gustafson, Esq.
Founding Shareholder, The Health Law Partners, Southfield, MI

Ronald Hirsch, MD, FACP
Vice President, Regulations and Education Group, R1 Physician Advisory Services, Chicago, IL

Maria Johar, MD
System Physician Advisor and Medical Director, Promedica Health Network, Promedica Health System, Toledo, OH

Elizabeth Lamkin, MHA
Chief Executive Officer, PACE Healthcare Consulting, LLC, Former Market President &CEO, Hilton Head Regional Healthcare, Tenet Healthcare, Hilton Head Island, SC

Kathryn Lueken, MD, MMM, CPE
Regional Medical Director, Humana, Former Chief Medical Officer, WVP Health Authority, Durham, NC
William Malm, ND, CMAS, CRCR
Managing Director, Revenue Integrity Services, Healthcare Audit Specialist, Appeal Academy, Former Director, Revenue Integrity Services, Wake Forest Baptist Health, Cleveland, OH

John Montaine, MBA, FHFMA, HRM
Chief Executive Officer, Creative Managed Care Solutions, LLC, San Antonio, TX

Anand Nilakantan, DO, MBA
Medical Director, Aetna Mid-America Region, Dublin, OH

Abby Pendleton, Esq.
Founding Shareholder, The Health Law Partners, Southfield, MI

Ferdinand Richards, MD
Medical Director, KePro Quality Improvement Organization, Internal Medicine and Emergency Medicine Physician, Tampa General Hospital, Tampa, FL

K. Cheyenne Santiago, RN
Clinical Manager – Medical Review, WPS GHA, Omaha, NE

Sommer Slavin, RN, MS, MBA, CCDS
Program Coordinator, Utilization Management, Strong Memorial Hospital, University of Rochester Medical Center, Rochester, NY

Denise Wilson, RN, MS, RRT
Vice President, Intersect Healthcare + AppealMasters, Lutherville, MD
TESTIMONIALS FROM PREVIOUS PHYSICIAN ADVISOR – UR TEAM BOOT CAMPS
– I have been completely blown away by this conference. This was put together professionally and with great thought. Thank you for doing this Boot Camp and being willing to educate us! Day Egusquiza, you are an exceptional chair!!
– Rarely, if ever, have I attended a conference with such consistently good speakers.
– The content was consistently PA-UR but the varied perspectives of speakers provided a 360 degree approach — excellent!
– I believe a lot — a whole lot — of the excellent feedback is due to the thorough planning and the professional execution of The Boot Camp. The participants both in person and online were treated respectfully. I have attended more than 100 CME conferences over 35 years and respect for the audience's needs and time was lacking in most.
– Congrats to you both for putting together the best PA conference I've ever attended, and I've attended quite a few!
– First of all, thank you for a wonderful educational opportunity. I learned so much. More appropriately it confirmed much of what I already thought and envision for my institution. Perhaps I can use this knowledge and new found energy to bring my administrators along into this "new age" a bit more quickly and with some urgency.
– Thx for info today – can't wait to go back to my system and help "tell the story from the beginning"
– Really liked the case studies over lunch and going over them after
– Fantastic conference – can't wait to go to another one!